WE SPECIALIZE IN
AUTOMATED MARKETING TO GAIN & RETAIN PATIENTS
FOR YOUR PRACTICE
AMP (AUTOMATED MARKETING PLATFORM) OVERVIEW
The AMP Platform or automated marketing platform is a web-based lead and marketing automation system designed to help companies better manage lead flow, communication and opportunities. The AMP platform will nurture a lead from the first contact to closing the deal and through the referral process.
The AMP platform is designed to help control and measure all engagement of your company's properties across any of your marketing campaigns. You will deliver unique and relevant content through strategically constructed automated messaging campaigns sent directly to your generated leads. Whether you decide to utilize email, web-based forms, phone calls, social media, texting, paid programs or organic methods, all activities will be tracked for your review. This allows you the ability to better control your message, improve your ROI and increase your profitability.
AMP Dashboard
AMP Opportunities
AMP Scheduling
AMP Conversations
AMP Marketing
AMP Contacts
Customized automated workflow journeys are the heart and soul of the AMP platform. We can create personalized campaigns from scratch to connect directly with your companies generated leads. The nurturing system allows for the integration of automated SMS, voicemail, email, and other calls to action, thus providing your clients with a personalized journey increasing the odds of them becoming a long-term client.
Extensive tracking and analytics allow you to get powerful insights on how your various marketing channels are contributing to your success and bottom line. These reports are available for your review and allow the ability to gauge conversions, impact, and success at all stages throughout your marketing program.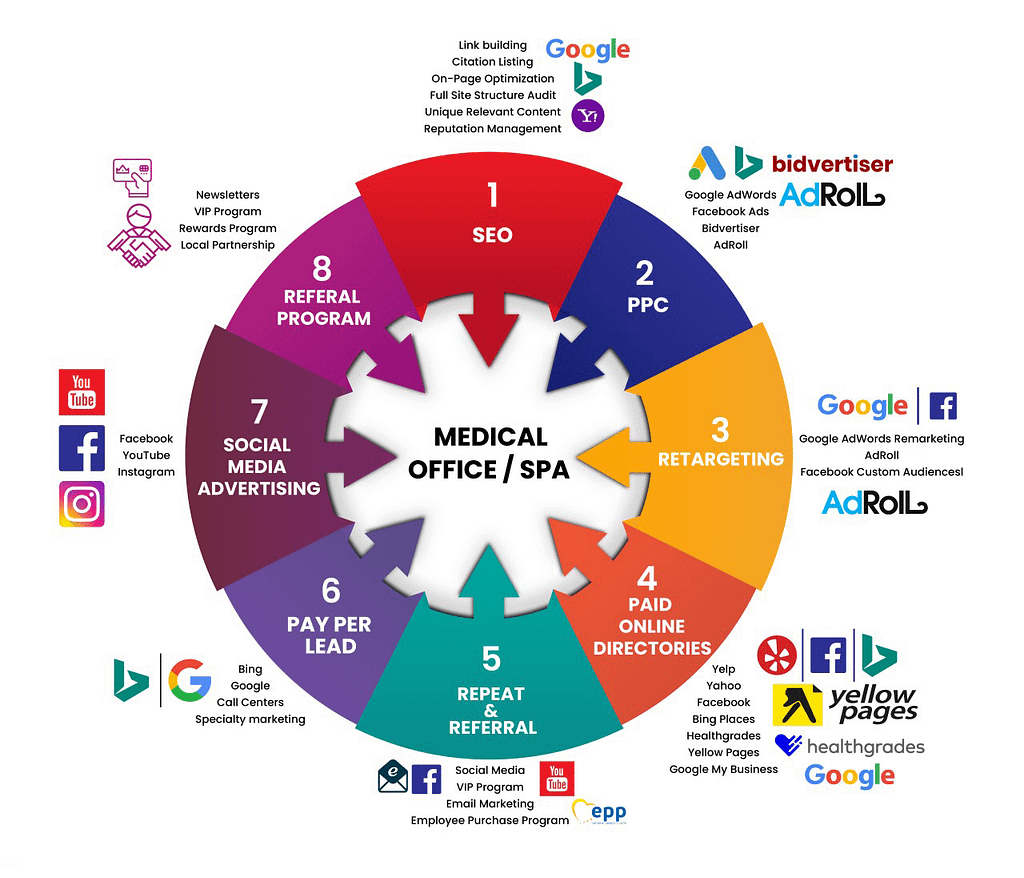 Company forwarding email/phone number

Company Google My Business
VIP/Referral program if applicable

Client forms if applicable

Do you prefer a buffer between appointment times?